1970 6399 White Hunter Knife With Jacaranda Handles & Leather Sheath In Box
PLEASE DO NOT MISS YOUR CHANCE TO OWN THIS FINE PUMA COLLECTIBLE!
1970 Puma 6399 White Hunter Knife. The Puma model number is 6399. The guarantee control number is 44074. This indicates the knife was hand made at Puma Werks in Solingen, Germany in the 4th quarter of 1970.
It has awesome jacaranda handles with lots of character. The PUMA White Hunter model was developed in 1956 in conjunction with the East African Professional Hunter's Association to be the leading knife for big game hunting.
The Puma White Hunter, introduced in 1956, was in production for (8) eight years before the introduction of the Puma control number system. This number, a.k.a. Production Code or Date Code was introduced in the 4th Quarter of 1964 to assist PUMA with quality control and product improvement processes.
The White Hunter is the knife that made PUMA famous in the hunting knife market. It also earned them international recognition as a premier maker of quality production knives. This recognition promoted rapid growth in exports. One of there largest markets was the United States.
The knife has stunning genuine jacaranda handles. The blade was made from German pumaster steel. The knife measures 10 1/2" overall with a 5 7/8" blade. The knife also comes with a genuine Puma original leather sheath. The finger guard is made of mirror polished German silver.
The blade is etched with: 6399 PUMA WHITE HUNTER - GENUINE PUMASTER STEEL W. GERMANY.
The knife comes with the factory leather sheath. This Puma knife was hand made at Puma Werks in Solingen Germany.
The knife includes the "Puma Proof Mark" on the blade: a small dot or ping on the blade was made with a diamond pointed needle. This is part of the Rockwell blade quality testing.
This is a chance to own a great piece of Puma cutlery history.
Note: The Puma green plaque is not included with the knife.
---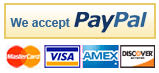 Payments: We accept your credit cards or e-check through PayPal. We also accept Mastercard, Visa, American Express and Discover directly.
Shipping Policy: We strive to ship your merchandise within 24 hours after we receive your cleared payment. Often your merchandise will be shipped the same day we receive your cleared payment. If you need an item quickly, we can expedite your shipment for an additional cost. Please contact us if you need a shipment expedited and we can give you the cost. You will also receive an email with the shipping information. We also do not ship COD. Your merchandise will be shipped via USPS or UPS unless you prefer a different carrier.
Sales Tax: We do not charge sales tax on orders shipped out of the State of Tennessee. If you are in Tennessee, sales tax will be added to your order during checkout.
Return Policy: We accept returns for defective merchandise for fourteen (14) days. Please contact us if you are unsatisfied with your order for any reason. Our goal is to make sure you are pleased with your purchase.
Contact: We value your feedback. Please contact us with any questions or comments.
Legal Policy: By purchasing an item you certify that you are at least eighteen years (18) of age and are in compliance with all local, state, federal, and international laws pertaining to your possession, and the shipping of this product to your location. The seller in no way accepts responsibility for, nor assumes any liability in the use of this item. For International purchases you must ensure that you are in compliance with your countries laws with regards to purchasing and owning this item. You are also responsible for understand the Custom Laws in your country and by purchasing this item you are in compliance with all of your laws. By bidding or purchasing this item you are stating that you are 18 years of age or older and you are in full compliance with your local, state, federal and international laws. We will not sell to minors.
Privacy Policy: No personal information will be shared with any person or company outside of Pratt's Collectible Cutlery.
Thank you very much for viewing one of our knives. We value your business and 100% Customer Satisfaction Guaranteed or your money back!
All handle materials used for knife handles are manufactured and they are not from an endangered species. The knife handles are derived from dropped deer antlers.