Buck 532 Bucklock Painted Pony Knife With Genuine Abalone Handles Plus A Wood & Glass Top Display Case
This is one gorgeous and rare 2004 Buck 532 BuckLock Painted Pony Prototype Knife. The knife is 4 1/4" long when closed. The blade is Mirror Polished 420HC Stainless Steel Blade. It was custom hand made by Michael Prater. It features Genuine Abalone Handles with alot of great colors. It also has super nice hand worked blades, liners, and backsprings. The Nickel Silver Bolsters are also worked in a very intricate design and are gorgeous. The nice thing about this knife is that it has a mirror image on both sides of the knife. On the rear of the blade is etched with the famous Painted Pony Logo by Michael Prater "PROTO". This knife also comes with a hand signed certificate of authenticity by Michael Prater. It also comes with a Painted Pony Wood & Glass top display case. Every knife is a hand crafted piece gorgeous cutlery on its own!
VERY RARE BUCK PAINTED PONY PROTOTYPE BUCKLOCK 532 KNIFE. THERE WERE ONLY "ONE" OF THESE MADE!
This Bucklock 532 looks like a piece of rare jewelry. It comes with a certificate of authenticity and also comes in a wood and glass top display case that is red velvet lined. The Painted Pont logo is etched on the glass front. This knife is a very rare custom Buck 532 by Michael Prater and this one is extra rare as it is a Prototype. It is finished to the highest level of quality that one can imagine. Only a very skilled craftsman can produce a high quality knife like this. This is one gorgeous Buck 532 Knife. There is no way a picture can do this knife justice. Do not miss a chance to own this gorgeous Buck 532 Prototype.
The front tang is stamped as below:
BUCK
"PICTURE OF ANVIL"
U.S.A.
THIS IS DEFINITELY THE KNIFE YOU WILL RECEIVE.
Payments:We accept your credit cards or e-check through PayPal. We also accept Mastercard, Visa, American Express and Discover directly.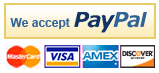 Shipping Policy: We strive to ship your merchandise within 24 hours after we receive your cleared payment. Often your merchandise will be shipped the same day we receive your cleared payment. If you need an item quickly, we can expedite your shipment for an additional cost. Please contact us if you need a shipment expedited and we can give you the cost. You will also receive an email with the shipping information. We also do not ship COD. Your merchandise will be shipped via USPS or UPS unless you prefer a different carrier.
Sales Tax: We do not charge sales tax on orders shipped out of the State of Tennessee. If you are in Tennessee, sales tax will be added to your order during checkout.
Return Policy: We accept returns for defective merchandise for fourteen (14) days. Please contact us if you are unsatisfied with your order for any reason. Our goal is to make sure you are pleased with your purchase.
Contact:We value your feedback. Please contact us through eBay with any questions or comments.
Legal Policy: By purchasing an item you certify that you are at least eighteen years (18) of age and are in compliance with all local, state, federal, and international laws pertaining to your possession, and the shipping of this product to your location. The seller in no way accepts responsibility for, nor assumes any liability in the use of this item. For International purchases you must ensure that you are in compliance with your countries laws with regards to purchasing and owning this item. You are also responsible for understand the Custom Laws in your country and by purchasing this item you are in compliance with all of your laws. By bidding or purchasing this item you are stating that you are 18 years of age or older and you are in full compliance with your local, state, federal and international laws. We will not sell to minors.
Privacy Policy: No personal information will be shared with any person or company outside of Pratt's Collectible Cutlery.
Thank you very much for viewing one of our knives. We value your business and 100% Customer Satisfaction Guaranteed or your money back!
All handle materials used for knife handles are manufactured and they are not from an endangered species.